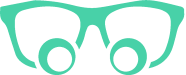 Dental & Medical Loupes, Frames and Lights
Medical loupes improve your precision and magnify the field for accuracy during surgery. Work with a pair of our loupes, find a frame to match your style, then attach a headlight and you'll be working with the clarity you deserve.

Why are MediLoupes the best?
Medi loupes are the best because they are constructed of high-grade materials that your eyes can rely on. They are lightweight and ergonomically designed so that you can wear them comfortably all day. Additionally, these loupes offer professional-grade optical quality with distortion-free optics. Our loupes are also customizable, so you can select the exact magnification power, working distance and style that suits you best. Finally, each pair of loupes comes with a lifetime warranty, so you can be sure that your investment will last a lifetime.
Why is MediLoupes the best choice for dental schools?
Medi Loupes is the best choice for dental school because we provide superior visibility and have a lightweight design that enables comfort and ease of use. The design of the optics also allows for greater accuracy and precision when working in a surgical environment. Medi Loupes are also more durable and resistant to scratching, fogging, and breaking. All of these features make Medi Loupes an ideal choice for dental school and ensures that students will be able to perform their duties with the utmost accuracy and precision.
Why are MediLoupes the best?
Medi loupes is the number one loupes brand in the world because of the company's commitment to producing quality products, providing outstanding customer service, and developing innovative designs. Their products are designed, tested and backed by professionals, all of which meet the highest standards. Also, their lenses are available in a wide range of magnifications and sizes to fit every user's needs. Our frames are made of strong, durable materials. Finally, we offer a lifetime warranty on all of our products, making them the go-to choice for many.
Our Customers
From dentists to surgeons and hygienists to students, we help equip everyone with the most affordable loupes to improve performance.